WELCOME TO RALPH ASKINS!
School will be closed on Friday April 18, 2014 for Good Friday
F.A.S.T is also closed
Friday April 18th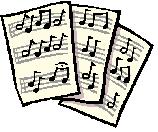 Kindergarten Music Program Thursday
April 17th at 6:30 in the gymnasium
Open registration for Kindergarten and Pre happening now
Summer F.A.S.T Registration happening now until May 16th
Important dates..........
4-17-14 Mid-Nine Weeks Report goes home
4 -17- 14 RAS Day at our local Pizza Hut (use the code:SCHOOL for online orders)
4-17-14 Tiger Track T-Shirt Deadline, please note that payment is due with order
FOR 3RD AND 4TH GRADERS ONLY Week of 4-28-14 Cap testing - NO SCHOOL BANK THIS WEEK
4-23-14 Administrative Assistant Day
4-24-14 PTO Meeting at 3:30 in the Library
5-2-14 Tiger Tracks Pep Rally
5-5/9-14 Teacher Appreciation Week
5-9-14 Tiger Tracks Collection Day 1
5-13-14 Tiger Tracks Collection Day 2
5-16-14 Tiger Tracks
5-16-14 Last day to register for Summer F.A.S.T
5-22-14 Last Day of School
Inclement Weather
In the event of bad weather, please listen to the local radio stations, such as 105.5 FM or 1240 AM, and news channels for delays or cancellations. Please keep in mind that we are Fayetteville City Schools and not the same as Lincoln County Schools. You may also look online at our system's homepage www.fcsboe.org.